Comparing the Rotafast slotcars with similar from AFX and Tyco

Rotafast is a brand from the 80's. It comes from Hong Kong.
It seems that these cars were mainly sold in South America, especially in Argentina and Brazil.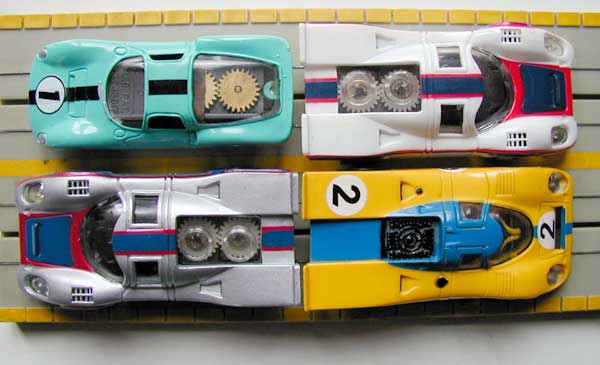 I 'm sure that you've all recognized the yellow 917 from AFX. The white and silver 917's are these Rotafast.
And because there was no Tjet with a 917 body, I choose a long wheel base Tjet in the person of a Ferrari Dino.
You clearly see that these Rotafast are roughly the same size of the AFX... and that Tjets are quite smaller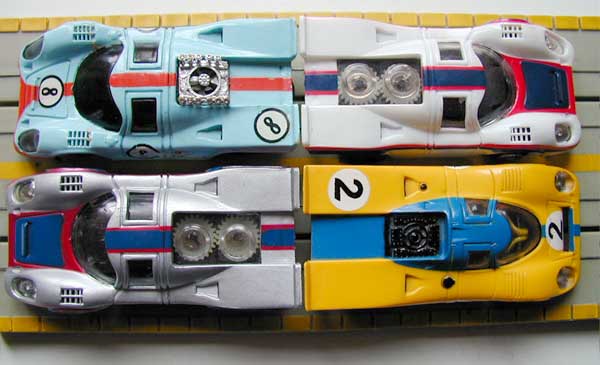 With the 917 from Tyco, it's seems evident where do the Rotafast designers have taken inspiration :-)
The clear plastic at rear on the Rotafast 917 body reveals the gearing when running: cool idea.
Notice that the Tyco body is slightly shorter than the Rotafast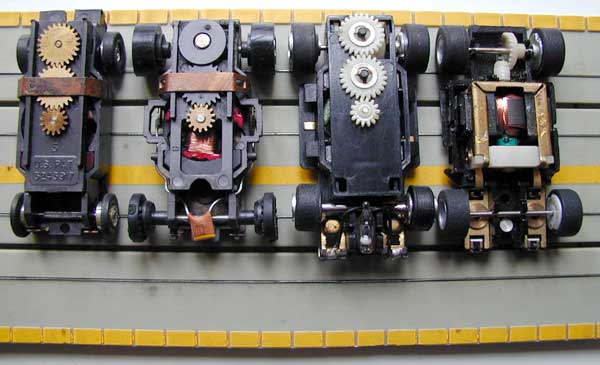 From left to right: a Thunderjet, an AFX Magnatraction, the Rotafast and a Tyco Curvehugger (early black)
Viewed from top, Rotafast have clearly copied the Aurora AFX pancake motor and not the inline from Tyco...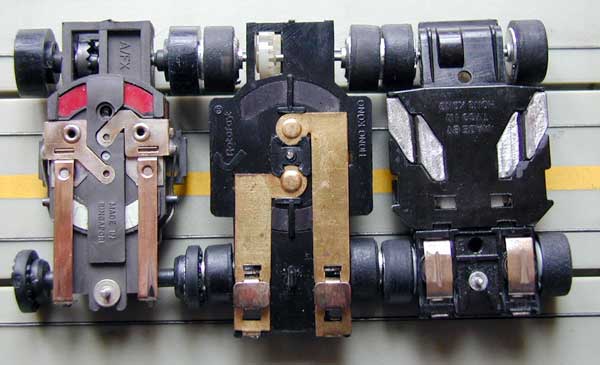 ... but the bottom view of chassis reveals that Rotafast has preferred
the similar pad system like on the Tyco for getting the juice from the track.
This chassis is definitely a crossover between an AFX and a CurveHugger: weird !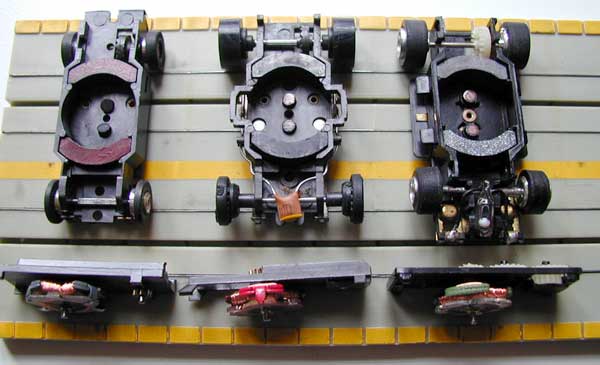 When opened, the similarities between the three pancakes are evident.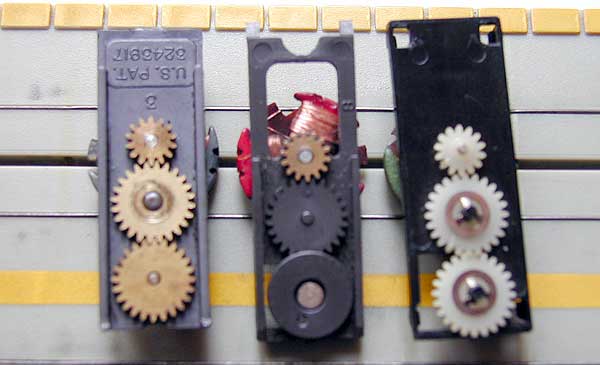 The gearing are quite similar too, even if they are in cheap nylon on the Rotafast.
Pay attention to the O-rings retaining the gears on the Rotafast ,instead of the usual clamp found on the Aurora and AFX